If you've been considering transforming your outdoor living space, let R.W. Thompson Landscaping help your dreams come true. With over 20 years of experience, we are true experts when it comes to full-service stonework in Lexington, KY. When we take on a project, our team is committed to exceeding your expectations.
At R.W. Thompson Landscaping, we take great pride in delivering exceptional quality work for every customer. We have years of experience constructing beautiful patios, elegant ponds, fireplaces, gorgeous garden retaining walls and much more. Enlist our experienced and knowledgeable team for all your hardscape and landscaping needs and your outdoor space will be the talk of the neighborhood.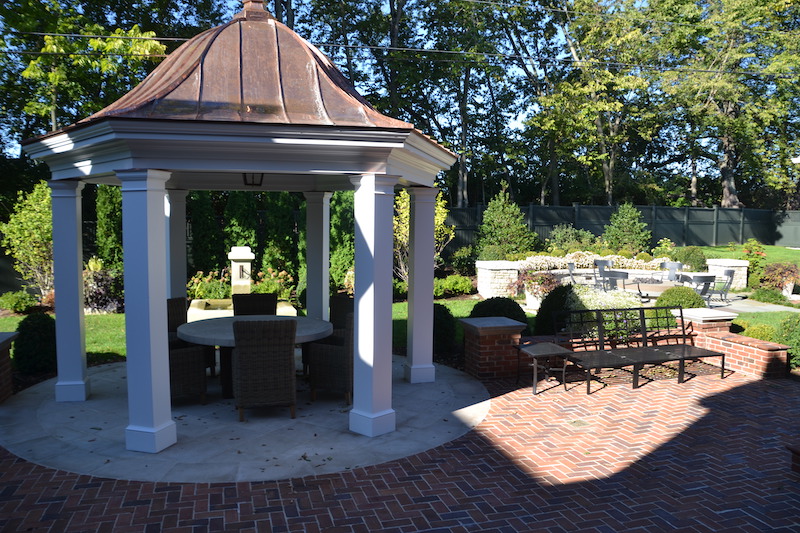 Many homeowners enjoy the natural look and feel of stone pavers. Backyards, patios, walkways and paths in Lexington, KY have been lined with these aesthetically pleasing tiles, stones and bricks of granite. Stone pavers offer a sturdy alternative to bare ground and they can definitely be used as a finishing touch to any outdoor patio setting. Highly durable, natural stone pavers add a beauty that brick pavers do not offer.
Natural stone comes in many varieties and is quite a popular paver in modern patios. Bluestone and flagstone are typically darker and lighter grays, respectively. These natural stones are the most durable and require the least amount of maintenance. Different stones can evoke different times, so take into consideration when your house was built or what era it was built to look like.
Stone walkways are more than just a way to get where you are going. Stone walkways add curb appeal to your home and offer a warm and welcoming feel that is bound to make a lasting impression. Walkways define flow to your landscape and are a path that provides a sense of destination whether it is a scenic walk to your beautiful backyard garden or to your front steps.
R.W. Thompson Landscaping has many factors to consider when planning stonework landscape and hardscape projects for your Lexington, KY home. As a professional stone landscape designer, R.W. Thompson Landscaping can design and create numerous outdoor projects for your home. As stone landscape professionals, we understand and use good exterior stone landscape designer principles.
Let us provide you with gorgeous stone landscape ideas utilizing masonry stone that is different, unique and beautiful. We can provide you with stone options for your landscape environment that speak to your home's personality. You can select from many different materials, even different colors for many different areas in your home's stone landscape and hardscape design. We can give you a great understanding of the advantages and beauty of using stone in your home's landscape design and show you many examples of our stonework throughout Central Kentucky.
Since 2000, R.W. Thompson Landscaping has brought the warmth of natural stone masonry to the greater Lexington area. When you hire R.W. Thompson Landscaping, you're hiring a team of professionals who will deliver lasting value to your home. Our experts aim to amaze you with fantastic stonework that will boost the visual appeal and value of your outdoor living spaces. When it comes to beautiful stonework, call our office at (859) 260-1122 or contact us by cell-phone at (859) 621-8587.