R.W. Thompson Landscaping is a full service landscaping company in Lexington, KY. Our landscaping team provides professional design, installation and maintenance services as well as total lawn care. Attention to detail is matched only by attention to our clients, who frequently refer us to other potential customers. First quality customer service distinguishes our experienced team of landscape professionals and our clients will confirm that our services are a quality investment.
The outdoor space of your home can be as important as your indoor space. Your home's landscaping should have the same character and uniqueness that you work so hard to develop inside your home. After all, your landscaping is a major part of your property as a whole, lending enormously to your home's curbside appeal and is increasingly becoming a factor that home buyers focus on.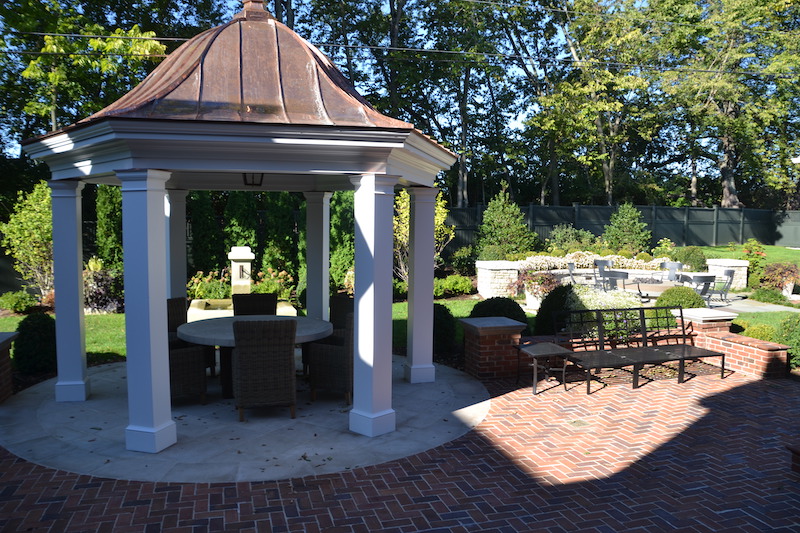 If you are searching for a trusted, licensed and insured residential and commercial landscaping company, then R.W. Thompson Landscaping is the perfect choice for you. We have over 20 years of experience in providing unequalled landscaping services. No matter the size of your property, R.W. Thompson Landscaping in Lexington, KY can provide year-round landscaping services. R.W. Thompson Landscaping knows that keeping up your landscaping is an important part of home management. We have helped many homeowners in the greater Lexington area keep their landscaping looking its best all year long.
R.W. Thompson Landscaping has always earned trust through hard work, building our clients' confidence upon a strong foundation of excellence and continuing to grow through the efforts of our landscaping professionals. As a result of our team-centered approach, our customers enjoy consistent top-quality results, on time, and on budget.
R.W. Thompson Landscaping clients participate in their projects at a level they desire while knowing they can avoid the stress of having to oversee the work themselves. With R.W. Thompson Landscaping, our clients know their project will be done right. We're proud to be one of the premier full-service landscaping companies in the greater Lexington area. We guarantee prompt service for all of your landscaping needs.
R.W. Thompson Landscaping makes your vision come to life. Whether you're looking to revitalize your current landscaping or totally renovate your yard, R.W. Thompson Landscaping is your best choice for all your landscaping needs. Our services include:
Spring clean-up
Fall clean-up
Mulching
Sod installation
Flower installation
Lawn service
Tree and plant installation
Custom garden design
Custom outdoor living
Patios
Pergolas
Stone & paver work
Fire pits
Retaining walls
& much more
R.W. Thompson Landscaping can handle your landscaping project from start to finish. We have the knowledge, expertise and imagination to turn your property into the envy of the neighborhood. Our team will work within your budget to identify your goals and create a landscape that you'll enjoy for years to come. Every landscaping project is unique; our design solution will be specific to your site and reflect your vision and needs.
When R.W. Thompson Landscaping works with a new or existing client, our main goal is to ensure our clients are happy and build a long-term professional relationship with you. Don't hesitate to contact us at R.W. Thompson Landscaping to get a complete free evaluation and estimate for your landscaping needs. Contact us at (859) 260-1122 or by cell-phone at (859) 621-8587 and let us go to work for you.