When it comes to Landscape Architecture in Lexington, KY, talk to the landscape professionals at R.W. Thompson Landscaping. Guided by our clients, our mission at R.W. Thompson Landscaping is to create landscape and garden designs that are thoughtful, beautiful, inspiring and timeless. Our method is collaborative, because sharing ideas and inspirations is deeply integral to creating living environments that seamlessly unite and enhance the relationship between indoor and outdoor spaces. A collaborative approach leads to long-lasting relationships with our clients.
Regardless of the project size, R.W. Thompson Landscaping develops designs that are appropriate in scale and function. Projects range from intimate gardens and outdoor living spaces to expansive estates. In all endeavors, whether creating a private courtyard or master planning a beautiful garden, the focus at R.W. Thompson Landscaping is always to serve our client and achieve an extraordinary vision.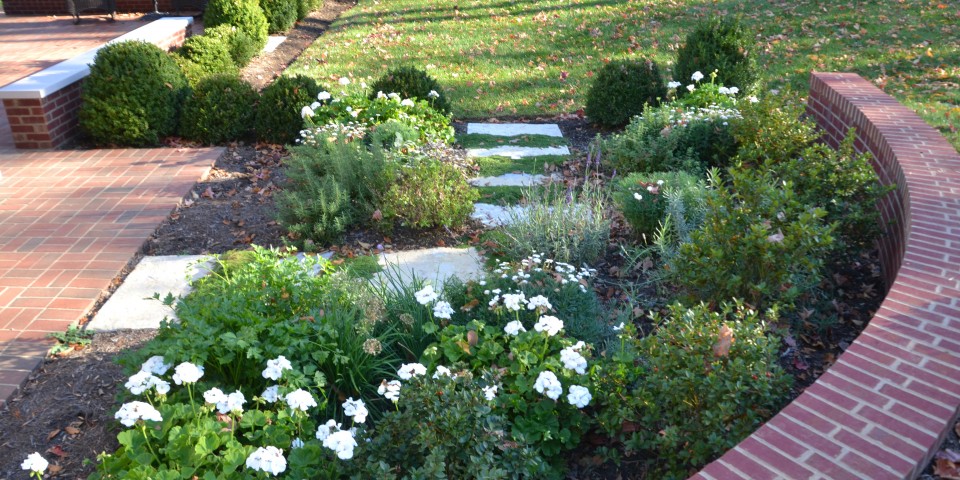 R.W. Thompson Landscaping offers a variety of landscape architecture services to meet the specific needs of clients throughout the greater Lexington, KY area. Our team of designers, landscape architects and site planners provides innovative and sustainable project solutions. We take pride in delivering quality in everything that we do and every project we undertake.
R.W. Landscaping specializes in helping clients increase the value and beauty of their homes by creating elegant and unique spaces. We provide quality design, personal client attention, complete customer satisfaction and great work at competitive rates. We accomplish this by providing an integrated, forward-thinking approach using strengths of landscape architecture design in a customized, cost-effective way.
We work with clients to design beautiful places where they and their families can enjoy life. Because we are designing a landscape that fits their lifestyle, we meet with our clients many times over the course of the project, making sure everything is to their complete satisfaction. The process at R.W. Thompson Landscaping begins by meeting with our clients to discuss their vision and goals. We walk through the property together and discuss specific issues.
Our expert team at R.W. Thompson Landscaping specializes in both residential and commercial property. No project is too big or too small for R.W. Thompson Landscaping. We can make the landscape of your dreams a reality. From inspiration to execution, our successful team approach will help you transform your unique vision into an outdoor living space that harnesses the potential of your property. Our attention to detail grounds each aspect of your project in the highest standards and harmonizes the landscape design with the style of your home.
For over 20 years, R.W. Thompson Landscaping has assisted many area property owners realize their goals when it comes to the look and utility of their surroundings. If you've been looking for a reliable company to transform the appearance of your property, you can count on the experts at R.W. Thompson Landscaping. Since our founding in 2000, R.W. Thompson Landscaping has created countless landscapes and we have established a reputation for excellence. Knowing that a landscape is never finished, we take great pride on the many lasting relationships that we have forged with our clients and their evolving landscapes.
R.W. Thompson Landscaping is dedicated to providing personalized and responsive customer service to all of our residential and commercial property owners. When it comes to landscape architecture in Lexington, KY, nobody does it better than R.W. Thompson Landscaping. Contact our office at (859) 260-1122 or contact us by cell-phone at (859) 621-8587.